Hardwood Options
We use woods that are indigenous to Kentucky that range in color from light to dark including ash, hickory, maple, oak, cherry and walnut. Occasionally we also work with small quantities of exotic woods such as lace wood, purple heart and others. If you are looking for something special just ask and we'd be happy to try to find it for you.
We love the warmth and character of wood and feel that the unique grain pattern illustrates both the time and place of the tree's growth. Wood's true beauty emerges gradually and develops a subtle, yet rich, patina that gives every piece of furniture its own personality.
As such our first choice for finishing is a high-quality clear lacquer, which allow the true nature and beauty of the wood to rise up and shine. If you have a different shade in mind please let us know so that our craftsmen can work with you to ensure our quality meets your expectations.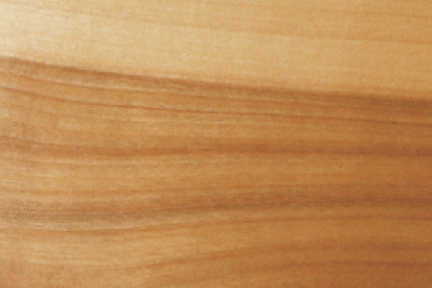 Hickory
Hickory's name is an English contraction of the Native American "powcohicora" and is the first strictly American hardwood species. Westward pioneers made hickory a prerequisite for their wagon wheels. Later, the Wright Brothers whittled hickory for their "flying contraption." Native Americans, used hickory for their bows and Andrew Jackson, seventh president of the U.S., was nicknamed "Old Hickory" because of his toughness during disputes.
White Oak
White oak is impervious to liquids, and has been used extensively for ship timbers, barrels and casks. The sapwood is light-colored and the heartwood is light to dark brown. White oak is mostly straight-grained with a medium to coarse texture, with longer rays than red oak. White oak therefore has more figure.
Maple
The sapwood is creamy white with a slight reddish brown tinge and the heartwood varies from light to dark reddish brown. The amount of darker brown heartwood can vary significantly according to growing region. Both sapwood and heartwood can contain pith fleck. The wood has a close fine, uniform texture and is generally straight-grained, but it can also occur as "curly," "fiddleback," and "birds-eye" figure. A single sugar maple tree produces up to 12 gallons of sap a year.
Red Oak
The Latin name for oak, Quercus, means "a fine tree." The oaks have been key in America's industrial transformation: railroad ties, wheels, plows, looms, barrels and, of course, furniture and floors. The wood is similar in general appearance to white oak, but with a slightly less pronounced figure due to the smaller rays. The wood is mostly straight-grained, with a coarse texture
Cherry
Like all fruit trees, cherry belongs to the rose family. American Colonists used the cherry tree for its fruit, medicinal properties and home furnishings. The bark was used in the production of drugs to treat bronchitis, and cherry stalks were used to make tonics. Early printmakers used cherry for their engraving blocks.
Walnut
The roots of the walnut tree release a toxic material which may kill other plants growing above them. From the time of ancient Greeks until well into modern European history, walnuts symbolized fertility and were strewn at weddings. Just the opposite, in Romania, brides who wished to delay childbearing placed into the bodice of their wedding dresses one walnut for each year they hoped to wait.